Attorney Christopher Potts

---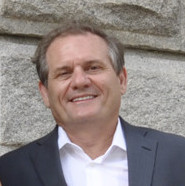 A. Christopher Potts obtained his undergraduate degree from Ohio State University and his law degree from the University of South Carolina. He has practiced in the area of employment law and litigation for more than 25 years, representing mostly employees as opposed to companies.
The Law Firm of Hitchcock & Potts and specifically, Attorney A. Christopher Potts, only handles employment cases. In this regard, Mr. Potts has represented employees in all types of employment matters, including harassment, discrimination, wrongful termination, wage claims, claims under the Family Medical Leave Act, defamation claims, and retaliation claims. This includes employees who have been harassed or discriminated against because of their sex, race, age, disability, religion, national origin and pregnancy. It also includes employees who have been fired for complaining about discrimination and/or other wrongdoing or illegal activity; employees who have not been paid their wages; employees who have been slandered by their employer; and any other form of wrongful termination.